No title – this is packed with friendship :)
It's 5:02 pm and here I am sitting with a cup of cold coffee- my second one today. The first I had a few hours back with my bestest buddy Miss Ann Cherian Thomas 😉 – that's what she calls herself. It's been almost half a year since I saw her last. After she completed her studies here, she left for home. Till then, for two years she was a frequent visitor at  & refuge. She came running home or I went running to her hostel where I was always welcome.
She came two days back to attend our friend's marriage and suddenly I was myself. It's been 6 years since we have known each other & 4 years since our thick friendship. It baffles us both. How we used to hate each other during the first year of college and now the way we are… Humans are the most weird living beings ever. 😀
On saturday she said she would be coming. I had work till 1 pm by when she would be home. We had planned for a movie (didnt decide on which one. We just wanted to go for any just so). At office some guys were planning for one & I got our tickets booked too. At 12.45 she rang up saying she has landed nearby. I agreed to pick her after my work if she would wait there. At precisely 1 pm I crashed into Sir's cabin, asked for a leave on Monday & the moment I got the nod, ran out, closed all the windows in my laptop, shut it, took my bag, said some random byes' God knows to whom & fled. I reached the stop & whisked her off home, catching up on all the news & giving her some of mine. Had a hurried lunch & hit the theater where my friends had our tickets ready. After the movie went about the place with a bit of shopping, I made her taste the finest chat available in the area & reached home. Again we caught up with all the news & stories & gossips, in between reliving old memories.  About old thick friends who have got married & lost contact, others who have completely forgotten that we exist. In between promising that we will keep in touch even if the tragedy of marriage hit our lives :D.
Today, we went for the marriage. The bride looked very pretty (after all our friend na ). Met our old friends whom we last saw at college. Strange isn't it? those with whom we used to chat so comfortably, effortlessly & non stop, suddenly seem like strangers & I found myself groping for words. Soon however we were on with the old jokes & stories that left us laughing each time we described it.
A few hours & we were on our way back. We got down at our stop – the two of us – walked the whole distance home, in between dropping in an ice cream parlour for a cold coffee, again chit chatting, walking and hopping about our way home. Just like at college. 🙂 In an hour's time she was ready for her home. She asked me to drop her at the hub. The disappointment was clear on her face. Last two years when she left from home it was a kind of happy farewell, a casual one, knowing that she'd be around & we will meet soon. But this was that of mixed emotions – fear, sadness & doubt. She would go home & dont know when we will meet next.
It was unlike other times when she hopped onto my bike & I accelerated. This time she didnt want to leave and I didn't want to let her leave. It also meant another thing- the routine work & boring life from next day onwards. As if college & those friends were just dreams or those old fairy tales of distant land.
It reminded me of that day when I went to her hostel & one full day we had fun time there – five of us. The next day they had university exams & I had no regrets in not letting them study 😛 As I left in my bike slowly, one of them said 'It's like the colour is fading. Like happiness is moving away from us, fading & gloom is taking its place'. I got to know about this after I reached home. This description. But I understood what it meant today when I dropped her at the hub & watched her board the bus and leave.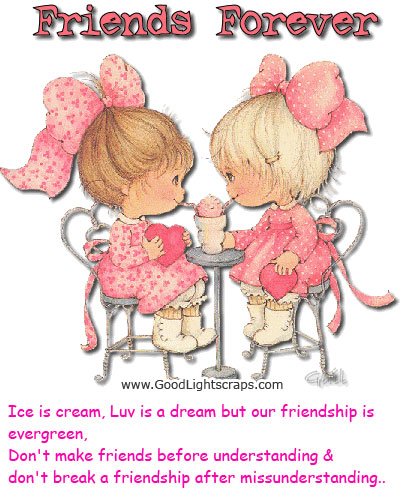 Her dad who knows astrology tells often 'You both are crab & scorpion. Thats why you're so close.' Or like how our college mates used to call us 'twins' or probably like someone unknown said, 'Friends are siblings that god forgot to give us'.
She is one.