Letter 2: My Crush
My dear Aamir,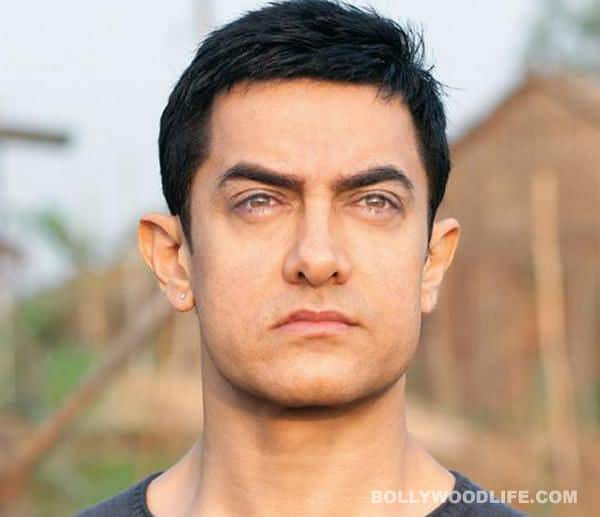 Yes, you heard that right. It has been some years since I spoke to you. I was busy smitten by Shahid. That is a long story. I know you are astounded that I have made a sudden reappearance in your life. Let me tell you what happened.
When I was in my 2nd standard, I had a deep crush on you. No, I am not exaggerating. I did. Ask my mom. In fact, she told me recently that I was bent upon marrying you. I swear I was shocked when I heard that. Don't know what I was thinking. But, I did throw a tantrum and managed to watch Rangeela & Akele Hum Akele Tum in theatres. Yes, I was a die hard fan.
I knew every single song from those movies by-heart (I supplemented my own meaningless words rhyming the actual words I didn't know.). Also, the songs from Ishq, Raja hindustani & the like. Ooh! And 'Pehla Nasha' is still an evergreen. Whenever I saw you running, dancing and jumping about in it, I too wanted to do the same. You were an inspiration! 😀


At school, a friend asked me, 'Who is your favorite actor?'
'Aamir Khan!', I said proudly.
'What!?' She looked at me like a prey for today's mockery.
'Aamir Khan? That is so lame! Shah Rukh is the best.'
'No, Aamir is.' I said, a bit unsure.
'Hey! You like Shah Rukh No?', she asked another girl.
'Yes. I love Shah Rukh!'
'She likes Aamir! Hahaha'
'Ayyeee… Hahaha'
She gathered the entire class, made them point at me & laugh. I was 7 year old kid. That incident hurt me a lot. What with a class full of kids laughing at you. I thought my choices were stupid. And I tried to 'like' Shah Rukh from then on. Whenever I was asked who was my favorite actor, I said Shah Rukh. Soon I was fed up of all the pretence and by the time I was in my 5th std, I stopped watching bollywood. Till my college, I had no idea about what was happening in there.
And then, I was smitten by Shahid. But this time, I had changed. Many mocked me for his flop movies. Many said things about him that was supposed to sicken me. But nothing worked. I had learnt to stick on with what I liked. By then you, Aamir, had conquered hearts with your Taare Zameen Par, Rang De Basanthi, Fanaa and the likes. And the child in me was making faces at the entire class that mocked me once.


Today, when I was asked to write to my crush, I wrote halfway through to Shahid, knew I was going the wrong way & here I am writing to you. No matter what happened in my childhood, you were there in some corner of my heart. Suppressed, yet alive. And that, is the reason why you resurfaced today.
These days when people talk about you, they say your personal life isn't good. People don't like you because you don't go for award nights, you refused to accept certain awards & roles, you hosted the show Satyamev Jayate through which (they say) you had ulterior motives. But I love you for all that. I love you for not pretending & for being yourself. I love you for your versatility. As for the show, it is one of the best shows I have ever watched. I don't believe in rumours. And as far as I can see, you are doing a great job. 🙂
Love,
A fan who lost her way & is back on track. 😉
PS: I Love Shahid too. But Aamir comes first chronologically. 😀
This post is a part of a Letter writing challenge. A letter a day for 30 days. You can read the others from HERE.