Drive safe – For Yourself And For Others
Accidents occur on a daily basis. Most of them happen due to negligence on the part of the drivers. Some of them due to lack of signs, symbols or monitoring of traffic. The authority and government have their share to do for road safety. At the same time, each of us have our responsibilities too. Pointing fingers at others will cause chaos but no solution will arise from the same. Some of the road safety measures that need to be addressed immediately are:
Tarred Roads – We need roads. Not pot holes and puddles. I have in my locality, certain pathetic roads that many of us avoid and take longer routes due to the umpteen potholes in them. Maneuvering through these potholes is not going to give good results. It spoils our vehicles and invite accidents.
Footpath for pedestrians – We do not have footpath here. Where the tarred road ends, is a tiny strip of sand which has to be used by the pedestrians for their footpath. I have always noticed on the road to Kakkanad, encroachers push such pedestrians who are already confining themselves to the narrow strip off the footpath and honk their ears out!


Vehicles vehicles everywhere

Image courtesy: www.hindu.com

Where we have footpath, it gets even worse. Two-wheelers and rikshaws climb the footpath and make their way through the traffic. And so, while footpath is built, there must be a fence that stops vehicles from using the footpath too.
                                                                Image courtesy: thedailystar.net

Indicators that indicate correctly – Hey bhagwan! Indicators cause chaos. I have almost always noticed vehicles with their right indicators on, turning left and vice-versa. Some of them, put on the indicators while they are turning and the others, never use them. You will find yourself screeching to a halt because the vehicle before you decided to brake and turn left without any warning.The solution is to make buzzers compulsory for every vehicle's indicator. When your vehicle screams at you after you've taken a turn, you'll automatically switch it off. Every company must make this compulsory.
Cameras wherever necessary – I believe most of the signals now have cameras. All the signals must have. Also, cameras must be placed at equal intervals at every highway to check speed limits and riders without helmets. Where a street is a one-way street, a camera must be installed there too.
Street lights – Every street must have ample lighting. Whether it is a highway or an alley. People think highway is the most accident prone area. Well, it is not. Tiny alleys have multiple pocket roads connecting them. If a slightly careless driver dashes into the alley from the pocket road without warning, it could be disastrous. I know of many such alleyways where I am extra careful. When such alleys lack lights, it gets all the more difficult.
Road reflectors – Speed breakers and zebra crossing are really useful. But many a times when I traveled through unfamiliar roads, I missed the humps and ended up hurting myself. Painting them alone will not do. Road reflectors must be embedded on them so that they are noticeable at night. Or a sign saying 'Hump ahead' would suffice. It not only makes roads safe, but it also brings a certain appeal to the city.


Reflectors on roads

Image courtesy: http://asiajtss.en.alibaba.com/

Routine checks by authorities – Once in every 6 months, there must be checks on roads, the signs, signals etc. Painting and embedding reflectors will not end the issue. Maintanence is of high importance. What good are the signs if the paints chip off, the tar crumble down, the roads get dirty and the signs fade?
What good can a traffic signal do if the next junction which lacks traffic signal gets too crowded and jammed? Every six months, the authorities must decide whether any more traffic lights would be necessary.
Private vehicles to be monitored – When I ride my Lavy (My Lavender pleasure – read about it here), private buses come at very high speeds, inches away from my scooter and keep honking. I tremble, panic and somehow gain control of my Lavy and move aside. They overtake me, slow down and stop right before me at the next bus stop. Once I cross them, the same thing happens.While travelling in a private bus, the passengers hearts will be in their throats. The bus conductors cause so much of confusion and panic egging the passengers to run out and the ascending passengers to climb. The moment the passengers set foot on the bus, they leave the stop. A very perilous business indeed!Every private vehicle must have an emergency number inside them so that customers can make complaints immediately. Also, emergency number must be written on the body of private vehicles too so that rash driving can be dealt with.
Is auto dim light facility available or adaptable? – Many a times, I have stopped my Lavy to let the vehicle coming opposite to me pass due to its high beams. If I rode against such beams, I was sure to have caused harm to myself. Because, no one can drive when they are blinded. Awareness should be spread as to how high beams are unsafe in certain areas. In highways with separate lanes, it may not cause much of a harm. But in other roads? A high beamed vehicle speeding in your direction can be fatal.
Vehicles carrying dangerous load – I have come across many trucks carrying iron rods which jut out to another meter. There is nothing more risky than sharp rods that are ready to pierce. Such rods must be well covered and transported more carefully. Any truck drivers transporting them otherwise must be heavily fined.
Image courtesy: www.digit.in
Suppose all the above requirements are met. But until we decide, accidents will not reduce. Safety begins with us. And we all know that. But still, why are we negligent? Our problem is not lack of knowledge or expertise. All the drivers in accident cases are very much experienced drivers.
We have the responsibility to follow certain road safety rules as much as the person going before us, coming towards us and after us. As the year 2014 ends and many of us are planning on our resolutions, let us include this too in our list. Let us pledge to be more responsible drivers. And for this, we must realize a few things :
Put others life before you – For all those who say they are not bothered about their own lives, well, alright! That is your business. But an accident that you caused may take other lives too.
-Do you want to be responsible for lowering tiny coffins into the ground?
-Do you want to kill the father of 2 little children who are waiting at home expecting their father to come home with a handful of chocolates?
-Have you thought about your parents, your siblings, friends who would weep when you die?
Next time you decide to die, ponder over the pros and cons of your death. Sometimes, you will have to live, guilty of killing other people.
Do a good deed – Slow down your vehicle and let that old man cross the street. Or do something good for yourself. Drive slow and enjoy the site of the streets awakening. Watch the day unveil. Observe your locality.
Don't drive emotionally – Emotional driving is when your emotions control the steering/ handle. Avoid driving when you're sad, angry, tensed or volatile in any manner. The effects are same as that of alcohol. You're not in control of your mind and in turn body and the steering. Let yourself cool down or ask someone else to take you home.
Don't be egoistic – The person behind you might be in a hurry. He might honk badly or overtake rashly. Competing with him will only cost your life. Yes, he is wrong, he is rash and senseless. But, be patient, move aside and let him pass. A mad driver cannot give you anything but pain. Trust me!
The last 4 points may seem silly. But they are of utmost importance. Driving involves a lot of emotional control too. In order to reduce road accidents in 2015, let us all pledge to be more careful. To give importance to the little things that would save many lives – wearing seat belts, using helmets, not to drink & drive, not to text or answer calls while driving.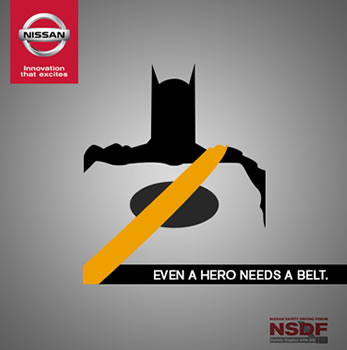 On a happier note, don't give up on the fun of driving entirely either. Let me end this note with some of my favorite quotes 😉

Image courtesy: bikesansar.wordpress.com
Image courtesy: http://commentsmeme.com/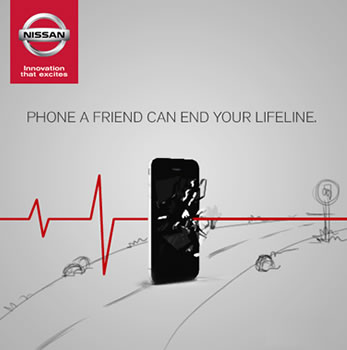 ---
This post is to spread awareness about Nissan Safety Driving Forum (NSDF). The Nissan Motor Co Ltd, conducts the NSDF in India as part of its safety driving promotion activities. This year, NSDF would reach 8 new cities – Chandigarh, Jalandhar, Jaipur, Vadodara, Nagpur, Chennai, Mangalore and Kochi. It continues to stay committed to its core objective of promoting safe driving behaviour in India. Nissan seeks to support reducing fatalities and injuries caused by traffic accidents, and NSDF represents the company's commitment in contributing to young, vibrant and mobile India.